US Ambassador to Kazakhstan George KROL:
THE US HAS HIGH EXPECTATIONS REGARDING KAZAKHSTAN'S CHAIRMANSHIP OF THE UN SECURITY COUNCIL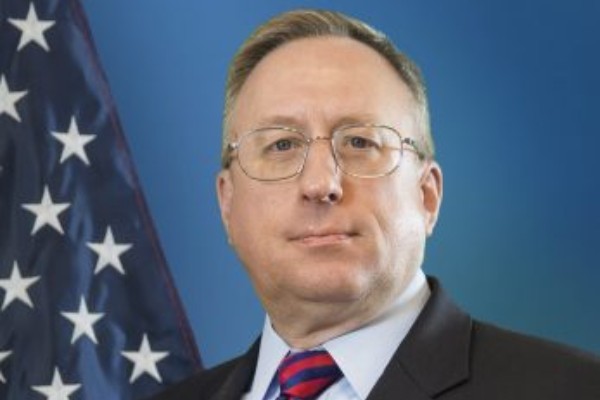 In January Kazakh President Nursultan Nazarbayev will visit Washington at the invitation of President Trump. United States Ambassador Extraordinary and Plenipotentiary to Kazakhstan George KROL talked to Interfax-Kazakhstan about what is to be discussed during the visit, and on what issues the United States expects to work with Kazakhstan in the UN Security Council next year.
- President Trump invited president Nazarbayev to visit Washington DC in January 2018. What's on the agenda of their meeting?
- Indeed, preparations for President Nazarbayev's visit to the United States are well under way. I am sure our presidents will have a full conversation on a wide range of issues covering current global affairs and enhancing and expanding our already dynamic bilateral relationship. Last month we held our Strategic Partnership Dialoguein Astana to discuss bilateral issues from nuclear non-proliferation to our growing economic ties. In general, however, we hope this visit will highlight the strong partnership our two countries have forged over the last 26 years, in sectors ranging from trade and investment to security and education. I am confident that relations between the United States and Kazakhstan will continue to grow and strengthen based on the firm foundation of mutual respect and shared interests built since Kazakhstan gained its independence. As two large, dynamic countries, we are natural partners now and in the future.
- Does President Trump plan to visit Kazakhstan and Central Asian countries?
- I am sure, Kazakhstan and the other Central Asian countries would welcome a visit by President Trump. However at the present time there are no plans for such a visit.
- Kazakhstan is going to chair UN Security Council in January 2018. What are your expectations?
- We have high hopes for Kazakhstan's chairmanship of the UN Security Council because we know your country will take that responsibility seriously and will use it to advance causes that promote peace in the world. We look forward to working with Kazakhstan on the full range of issues before the Security Council, including the global fight against terrorism, deescalating tensions on the Korean peninsula, and resolving conflicts in Syria and Ukraine.
- Russia accuses US and NATO forces of helping ISIS in Afghanistan, including by providing arms and transporting militants. How can you comment on this statement?
- Afghanistan's security forces with strong U.S. and coalition support are vigorously and successfully fighting against ISIS in Afghanistan.The United States and its partners are working hard to support a stable, peaceful Afghanistan for the long term security of the entire region. Kazakhstan's government has been helpful to this effort. As you know President Trump outlined recently a new strategy for Afghanistan and South Asia, and we have briefed our Kazakhstani partners in detail about this strategy.
In fact, Afghanistan is fighting to defend and secure their country against the same enemies who threaten us. President Trump has laid out a strategy for South Asia that continues our support for the Afghan government and the Afghan military as they confront our common enemies in the field. The effort to degrade and ultimately defeat ISIS will require multiple lines of effort, including preventing the flow of funds and fighters to ISIS, and exposing its true nature. There is a role for every country to play in this effort, and we welcome further discussions with the government on Kazakhstan on how it views the threat of terrorism in Central Asia.
- The US has participated in all 8 rounds of Astana talks as an observer. In your opinion, is this platform still effective?
- The United States has been an observer of the Astana process and believes it has helped reduce the level of violence in Syria. Now is the time for all interested parties to concentrate on supporting the UN's efforts in Geneva to bring about a peaceful settlement of the conflict in Syria that maintains the independence and sovereignty of a Syrian state that promotesthe peace and safety of all the people of Syria and to ensure humanitarian needs of the Syrian people are met.
- Thank you for the interview.
December, 2017
© 2019 Interfax-Kazakhstan news agency
Copying and use of these materials without reference to the source is prohibited
Archive