President of JSC Kazakhstan Electrolysis Plant Roman ROMANOV:
THE YEAR 2016 WILL BECOME TIME FOR BOOSTING THE CAPACITY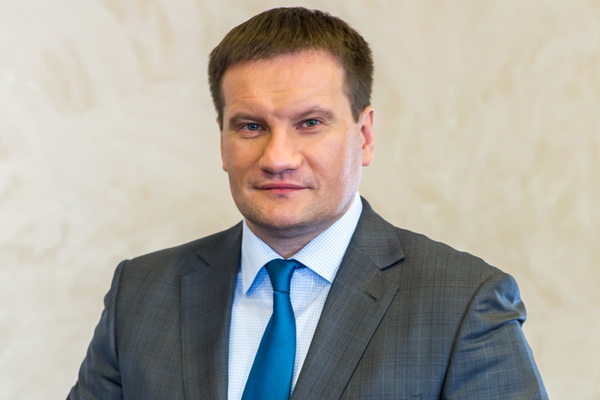 Kazakhstan Electrolysis Plant, in spite of the global crisis, is sure to pick up the pace and seeks ways of cutting the cost price. President of JSC Kazakhstan Electrolysis Plant Roman ROMANOV talked about the present day realities and short-term prospects in an interview with Interfax-Kazakhstan.
- The year 2016 will become time for Kazakhstan Electrolysis Plant to boost its capacity. We have planned the production increase to 235,000 tonnes of aluminium from 219,000 for this year. We plan to reach this target through the restuaration of electrolytic cells that are currently mothballed. A total of 28 electrolytic baths will be back in operation, of them ten were put back into service earlier this year. Two more electrolytic cells are to be re-launched by the end of May.
In addition, the scheduled overhaul of the electrolytic cells is ongoing. The plan is to repair 55 electrolytic baths this year.
Besides that, the enterprise makes every effort to increase local content. For example, we have already proceeded to study the possibility of replacing overseas calcined petroleum coke with Kazakhstan-produced one in the process of production of our own anodes. Futhermore, Kazakhstan Electrolysis Plant is working on substituting imported molds on the existing casting conveyors and blooms. For the time being we are purchasing them from China but some of them have been already replaced with components manufactured by [Kazakhstan-based] ERG-run enterprises. A supply contract has already been concluded for 2016 between Kazakhstan Electrolysis Plant and Sokolov Sarbai Mining and Enrichment Plant on blooms deliveries in full. The delivery of molds manufactured by JSC Aluminium Kazakhstan started. Over time we plan to subsitute all imported items.
- What is the quality of Pavlodar calcined coke like?
- At the moment it's too early to talk about the quality of Pavlodar calcined petroleum coke. Now stuff produced by the new liiability limited partnership UPNK-PV is undergoing production trials in order to remove heavy metals admixtures. Anodes from Pavlodar calcined petroleum coke underwent a stage of pressing and heating and are put in six electrolytic cells. We will obtain very soon the first metal item actually with 100% local content.
- Who is your main consumer? Is China these days on this list? If so, are there any problems with selling given that they have theit own excess aluminium production capacity?
- To date 90% of aluminium produced by Kazakhstan Electrolysis Plant is exported abroad thereby boosting Kazakhstan's export potential. Russia, Uzbekistan, Ukraine, Belarus, Azerbaijan, as well as a number of European countries: Italy, Bulgaria, Montenegro and Brazil are major customers for our plant. But anyway from among the major consumers of products of our plant the Russian enterprises remain the largest ones. The main among them are Volgograd Aluminium Plant, Novotroitsk Plant of Chromium Compounds, BMK Invest, For a-Metal, FormaTech and others. Kamensk-Uralsky Metallurgical Works , a producer of aluminium semi-finished items for the aviation industry, were among our customers as well in 2011-14. Over this periof these works purchased nearly 87,000 tonnes of aluminium from Kazakhstan Electrolysis Plant.
China was on Kazakhstan's aluminium customer list. Since 2010 we had exported alimnium to China. The domestic metal deliveries lasted until 2013. Over this period Chinese plants got over 70,000 tonnes of our metal.
- Roman Sergeyevich, in the last few years there has been talk of increasing the plant capacity – the construction of its another phase. What are the prospects?
- The issue of boosing the capacity of Kazakhstan Electrolysis Plant is currently scrutinized. The main short-term operational plan is to reach the design capacity of 250,000 tonnes of primary aluminium a year. The construction of the 3rd phase is in the long term.
- Thank you for the interview.
June, 2016
© 2019 Interfax-Kazakhstan news agency
Copying and use of these materials without reference to the source is prohibited
Archive